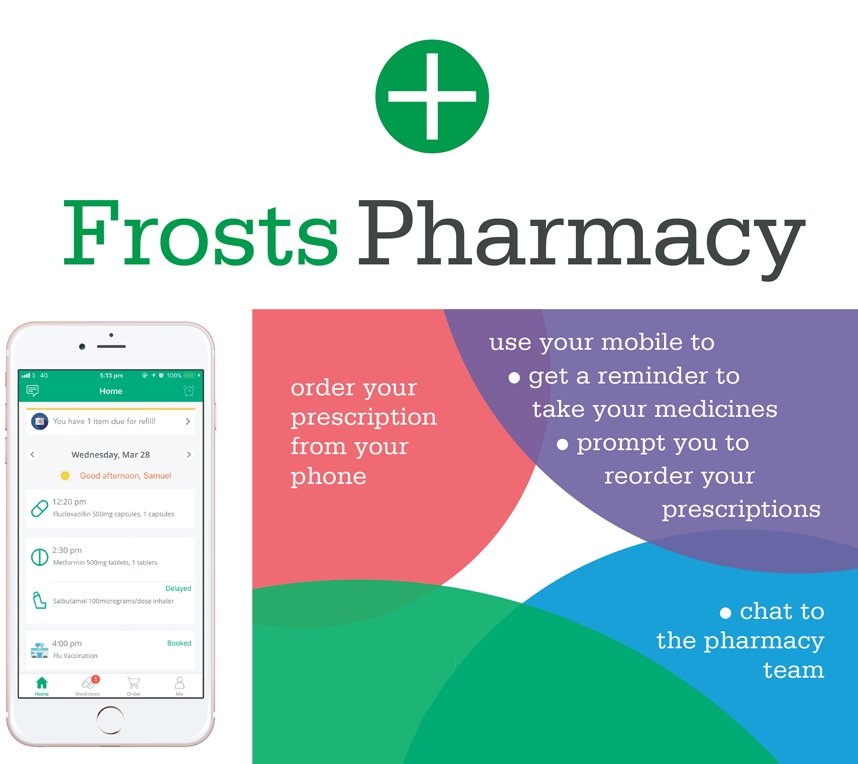 Frosts Pharmacy, your local Banbury Pharmacy & Travel Clinic
Frosts Pharmacy in Banbury is part of the Frosts Pharmacy group, a family run business started in 1925 by John Frost and now run by his grandson Stuart Gale. The Frosts Pharmacy group has High Street Pharmacies in both Banbury and Oxford and the Walk In Travel Clinic in Marston Pharmacy and here at Ferriston, Banbury.
The Oxford Online Pharmacy web site is also part of the Frosts Pharmacy group. It provides convenient healthcare options online, offering instant access to Online Pharmacy services from UK based professional doctors. Oxford Online Pharmacy offers a number of services in addition to the supply of medicines including an Online Doctor service for consultations over the web, sexual health tests and a pharmacist available to offer advice. For help please contact us at info@OxfordOnlinePharmacy.co.uk or telephone 01295 262 925.
Statement in response to CQC inspections.

Over recent years the online pharmacy sector has grown rapidly, this has helped those in remote areas to access medication as well as adding a great deal of convenience for those who are unable to get to their GP or local pharmacy.
Inevitably, along with the legitimate services, there has also been an increase in unscrupulous operators coming into the sector, selling illegal and unsafe medication.
In order to ensure the safety and wellbeing of patients in the UK, the Care Quality Commission (CQC) has recently updated its guidelines for digital healthcare providers. This process has included an inspection of all those operating within the sector, a move which we welcome wholeheartedly.
The Frosts Pharmacy Group was established by my grandfather in 1925. Over the years we have grown and developed to become one of the UK's leading online pharmacies. We now have over 40,000 users of our service and patient safety is our number one priority.
As part of its inspection, the CQC recently reviewed all of our services and some areas were identified as having potential for further improvement. We have responded immediately to the points raised, ensuring we meet and where possible exceed the standards required to provide a safe and effective service.
One example of this is our asthma inhaler service, which has been suspended for the time being, so that we can ensure we are operating to the highest safety standards, before this service is reintroduced.
In the meantime, the wide range of other medications and services available continue to be supplied by www.oxfordonlinepharmacy.co.uk . Each prescription is carefully checked by an experienced GP, as well as a qualified pharmacist, before being issued to patients.
The new national CQC guidelines for online pharmacies - which were only released last month (March) - will ensure that all those operating in this sector are providing the highest level of patient care.
The Frosts Pharmacy Group is pleased to confirm that, having checked our performance against these new guidelines, we are fully compliant with all of these new standards. Patient safety is our number one priority and we will continue to internally audit our performance as we strive to improve our systems, with the ultimate goal of being a shining example of an online healthcare provider.
If you have any questions or concerns, we are here to help. Just call us on 01295 262925.
Thank you for your patience and understanding.

Stuart Gale
Owner and Chief Pharmacist
Frosts Pharmacy Group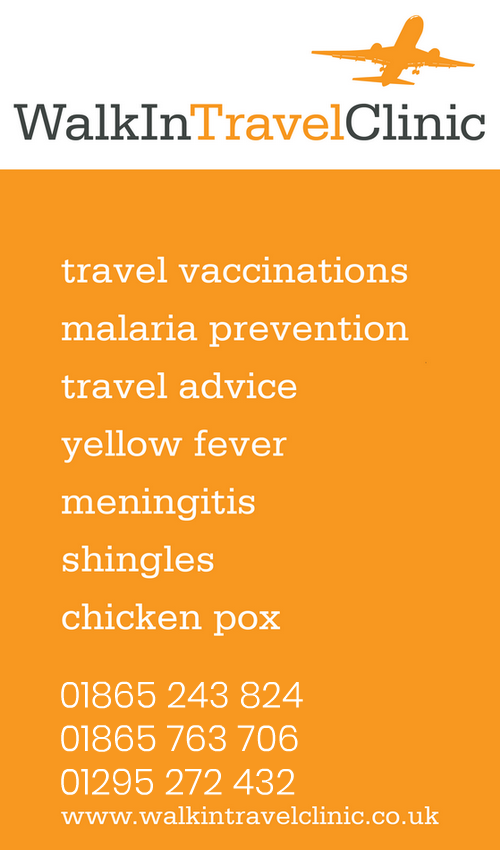 Book a Free Travel Appointment Now
FREE Prescription Delivery
FREE Express Prescriptions
FREE Blood Pressure Check
FREE Medicines Check